Welcome to
Auckland Tamil School
Purpose
The Tamil language is an ancient South Indian Language with a long history and rich literature and comprehensive grammar. The main objective of Auckland Tamil School is to teach the Tamil language to the Diaspora Children and Youth. In addition to teaching Tamil, ATA encourages Cultural activities such as music, dance, drama, and any art form based on the Tamil language and Tamil culture to promote Tamil culture.


Vision
Auckland Tamil School provides the best platform for classical Tamil language education using a proven standard curriculum, methodologies, teachers, and state-of-the-art school & learning management system.

• To continuously improve the curriculum & teaching methodology using a results-based approach.
• To create language learning opportunities to every willing person
• To collaborate with government agencies, language institutions/councils to establish Tamil Language learning standards and certification of students.
• To adopt the highest quality education methodologies for process improvement and adhere to world-class accreditation standards.
• To significantly increase the number of learners of Classical Tamil as a second language year over year.


About Tamil School
Inspired by the words of Kaniyan Poongundranar "யாதும் ஊரே யாவரும் கேளிர்" To us all towns are one, all men our kin, Tamilians are always spreading wings in all corners of the world. Wherever we go we carry our precious language, culture, and tradition with us. Tamil is one of the ancient and longest surviving classical languages in the world and Tamil literature has existed for over 2000 years. We are proud of our heritage and strive to take it forward to the next generation.

Auckland Tamil School came into existence in March 2019 after our executive committee members felt the need for a dedicated school to teach the Tamil language and culture to our younger generations of Tamil diaspora.

The school is successfully run by a dedicated team of 6 teachers and volunteers who work hard for this noble cause.

Every year we conduct exams to move to the next level. The students will have an opportunity to demonstrate their Tamil speaking, writing, and comprehension & literary skills.



Our Teacher's
Courses Offered:
Level 1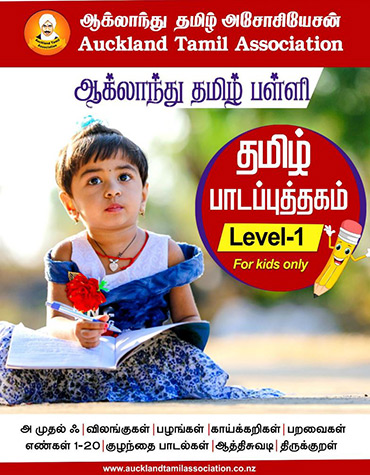 Level 2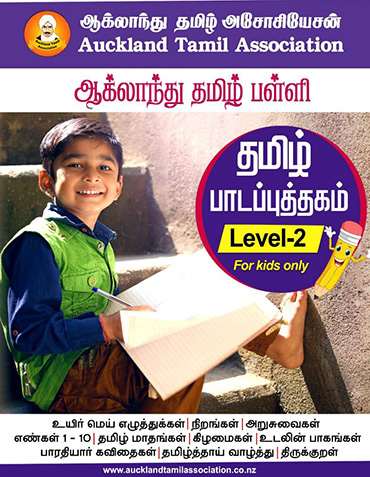 Level 3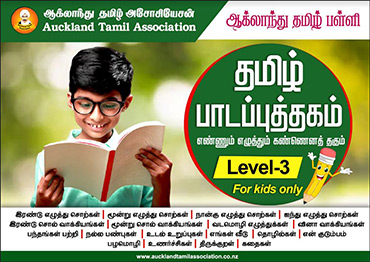 School timings and locations
• Levels 1 & 2 are held at Onehunga Community Centre Between 2.30 pm – 4 pm
• Level 3 is being held at TCC between 2 pm – 4 pm